Salesforce Sales Cloud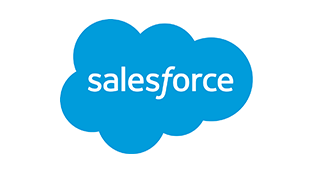 Salesforce.com is the leader in crm software and have been for more than 15 years. Salesforce Sales Cloud, Salesforce Service Cloud, Salesforce Marketing Cloud are their primary CRM Software products. Each of those products is for a different segment of your business, allowing them to maximize revenue per customer. Many competing CRM solutions have a "All-in-One CRM" model, where all segments are combined as one product. Salesforce does not do this, and the main reason is to maximize revenue per customer, as their clients have no choice but to purchase the other segments if they want those additional features.
Salesforce CRM has a quality product, but lets face it, Salesforce is expensive! In many cases too expensive for the average small or medium size business. Not to mention they bill annually, with no monthly option. The lowest price you can get started with Sales Cloud is $75 per user per month (billed annually), that is for Sales Cloud Professional Edition. The Sales Cloud Unlimited Edition is $300 per user per month (billed annually), which is incredibly expensive.
There are few important points to remember about this pricing model; for starters the per user per month label they use is irrelevant when you still have to pay annually making the total investment for the Professional Edition ($75 * 12 per user), and for the Unlimited Edition ($300 * 12 per user). Let's total this up together, let's say you have 10 employees you want to get started on Salesforce Enterprise (their recommended and most popular edition), the price is $150 per user per month (billed annually). To get started, you're looking at:
$150 * 12 months = $1,800.00
$1,800 * 10 users = $18,000.00
That's right! $18,000.00 upfront for one year. I don't know about you, but it doesn't seem like such a wise investment strategy for any business especially when you have competing solutions on the market who provide similar products. Now granted, even the best competitors do not have as a good a product as Salesforce, but some come close. For example, here is the total getting started prices for 10 users for one year of competing crm's that are close to the same quality:
Salesforce: $18,000.00 (monthly billing: NO)
Dynamics: $13,800.00 (monthly billing: YES)
GetBase: $11,400.00 (monthly billing: YES)
Sugar CRM: $7,800.00 (monthly billing: NO)
Snapforce CRM: $3,480.00 (monthly billing: YES)
Another important point about the above price comparison is that products such as SugarCRM and Snapforce CRM both have "All in one" based models, which means for you to get the same feature set with Salesforce you must purchase their Service Cloud and Marketing Cloud products! That means the price is much much higher than what we even have calculated out above. The main take away is that based on price alone, I wouldn't recommend Salesforce, there are too many alternative options for less of an investment.
---
Cloud Deployment: Yes
On-Premise Deployment: No
Website:
http://www.salesforce.com
Similar CRM Providers