Sap CRM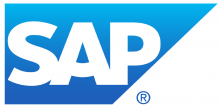 SAP CRM is the customer relationship management solution offered by SAP Software Solutions, the international software conglomerate. SAP is a leader in the software industry, with more than 26 software products that are sold across the globe. Many of the US Government systems are SAP implementations.
SAP CRM is a traditional CRM Software product that is used heavily across the Aerospace and Defense industries. Some of the features incorporated into SAP's CRM product include dynamic reporting, crm analytics, account and contact management, opportunity tracking, team building, social selling.
This product is geared toward large enterprise business, we do not recommend SAP CRM for small businesses.
---
Cloud Deployment: No
On-Premise Deployment: Yes
Website:
http://www.sap.com
Similar CRM Providers