BMC Remedyforce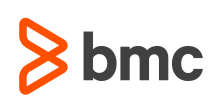 A service management system created with an emphasis on user experience, Remedyforce provides an IT and business service management system. This system can be used via any mobile device, including iPad, tablet, and more. Remedyforce provides a service desk system so that users can manage issues and requests for service, while tracking data and presenting it with interactive reports. The system includes over 90 available reports and KPIs.
User experience is customized to each role, so that it provides the key information needed for each position. This way, employees only have access to the most relevant information. Remedyforce also contains a social structure, so that users can like, comment, and share different pieces of information, including reports and data.
Since Remedyforce sits on the Salesforce.com platform, it integrates with many other business applications, and includes open APIs that lead to nearly unlimited integration. The system can also scale to work with small businesses, as well as enterprise-level companies, providing a custom fit for each.
---
Cloud Deployment: Yes
On-Premise Deployment: No
Website:
http://www.bmc.com/it-solutions/remedy-itsm.html
Customer Reviews
Shannon R.
Favorite Quality
This is a good system, and I believe can be used for much more than we currently use it for. I really like using it for tracking customer requests.
Least Favorite Quality
It is difficult to fully understand the different features, I currently use it only for two specific processes, but am sure it can be used for much more than I am.
Recommendations For Other Organizations Interested in CRM?
Make sure you cannot accomplish what you plan to use this for with a software or system you are already using. I feel I made this mistake.
Pauline P.
Favorite Quality
BMC Remedyforce is an enterprise product, that is very complex to configure and costly. The benefit of this is that the support you receive is top notch. Part of that I believe is due to the limited numbers of customers BMC h
Least Favorite Quality
Highly priced and hard to roll out to the user base.
Recommendations For Other Organizations Interested in CRM?
Only use this software if you need to, this is not the kind of crm you would purchase because you need a crm software. Additionally - if you aren't using Salesforce for your crm software, this software will be that much
Nikhil L.
Favorite Quality
Since BMC Remedyforce is a derivative of Salesforce CRM it makes it easy to tie into our customer database.
Least Favorite Quality
Least liked thought when it comes to BMC Remedyforce is the cost, it costs a pretty penny, but if you can afford enterprise software, it is worth it.
Recommendations For Other Organizations Interested in CRM?
I would say first off that small businesses probably will fair much better with a less expensive crm software, this is necessary mostly due to the complexity and size of our operation.
Similar CRM Providers