Hubspot CRM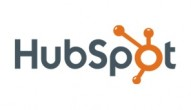 Hubspot CRM is one of three products built by Hubspot.com, the other products are Hubspot Marketing and Hubspot Sales. All Hubspot products are web based i.e. cloud based as opposed to on-premise. Hubspot CRM is free CRM Software, unlike Hubspot's other products which are priced on the high end of the market. According to their website Hubspot CRM is able to organize and help your sales people nurture their leads and customer interactions.
Some of the features included in Hubspot CRM are sales forecasting, activity tracking, create email templates, manage your customers and contacts. With Hubspot CRM being free it is not surprising that the feature set is somewhat limited, and the product being a little buggy.
If you are looking for a CRM Software that can do basic customer relationship management at little to no cost this is a good option. This product does lack advanced crm functionality.
---
Cloud Deployment: Yes
On-Premise Deployment: No
Website:
http://www.hubspot.com
Similar CRM Providers