Hubspot CRM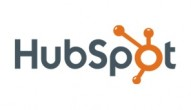 Hubspot CRM is one of three products built by Hubspot.com, the other products are Hubspot Marketing and Hubspot Sales. All Hubspot products are web based i.e. cloud based as opposed to on-premise. Hubspot CRM is free CRM Software, unlike Hubspot's other products which are priced on the high end of the market. According to their website Hubspot CRM is able to organize and help your sales people nurture their leads and customer interactions.
Some of the features included in Hubspot CRM are sales forecasting, activity tracking, create email templates, manage your customers and contacts. With Hubspot CRM being free it is not surprising that the feature set is somewhat limited, and the product being a little buggy.
There are many features available but overall I found the product difficult to get my hands around. Many of the terminology they use is different than the rest of the CRM products out there. There documentation area is bloated with non-relevant information, it took me paragraphs of reading to get to a simple answer (I found this quite frustrating).
The free version of CRM is good, but only includes basic features, you will get Contacts, Leads, Accounts, Notes, Tasks, etc., but the CRM features I was looking for such as Forecasting and Custom Reporting were not available until I upgraded my subscription (which is expected, and does not bother me).

If you are looking for a CRM Software that can do basic customer relationship management at little to no cost this is a good option. This product does lack advanced CRM functionality without upgrading. Additionally I would not recommend this product to a CRM novice, in my opinion you would need a CRM Administrator who is capable and well versed in deploying difficult software solutions. You will need to spend a lot of time training your team on using the product as it is not the most intuitive CRM I have used.

---
Cloud Deployment: Yes
On-Premise Deployment: No
Website:
http://www.hubspot.com
Customer Reviews
Morgan T.
Favorite Quality
The number of available integrations is what drew me to switch to Hubspot from Insightly, I also like how robust the system is and the possibilities of things we can use it for.
Least Favorite Quality
The learning curve! There is a huge learning curve in understanding this product effectively. I am a software guy and can use any system easily, but I was surprised after really starting to use it (after purchasing it and mig
Recommendations For Other Organizations Interested in CRM?
Use the free trial first and know what you're buying, if you feel it's too difficult to use it probably is!
Kristi C.
Favorite Quality
I liked how getting the system off the ground was relatively easy, our sales team onboarded first, not all at once but in groups. A few months after that we transitioned our outside sales people. The simplicity is nice especi
Least Favorite Quality
We could not edit all of the fields, some of the fields in hubspot are not customizable which is difficult for us. Also we ran into some problems with contact associations.
Recommendations For Other Organizations Interested in CRM?
Make sure your entire team is on board with everything, the hardest part of transitioning to a new system is successfully onboarding your teams.
Similar CRM Providers