Zoho CRM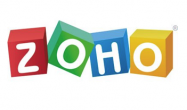 Zoho CRM is owned by Zoho Inc, a privately held software conglomerate based in India. They have an office in silicon valley, California. Zoho CRM is priced across the spectrum starting at $0.00 for their Free Edition, all the way up to $100.00 per user per month for their Ultimate Edition. They focus on attracting small businesses and owner operators, spending the majority of their operating cash flow on research and development unlike most companies who spend their cash flow on Sales and growth initiatives.
Zoho CRM is a decendant of ManageEngine, the first company that the owners founded, which was also a software company. Many of the underlying architecture for Zoho products are born out of the existing ManageEngine product base.
Zoho is a fair product, and if you want a quick setup and fair quality system, that is priced affordably this is a good product to choose. The innovation in the crm space is likely to come from competing companies, but Zoho is a stable choice.
---
Cloud Deployment: No
On-Premise Deployment: No
Website:
http://www.zoho.com
Similar CRM Providers